Natural Oncology
The alternative approach to cancer treatments
The Integrative Natural Medical Center (INMC) in Pasadena, CA offers natural oncology treatments to individuals looking for an alternative approach to their cancer treatment. Our team of highly trained and experienced providers are dedicated to helping you find the best natural solutions that fit your individual needs.
At INMC, we offer a wide range of integrative medicine options for those facing the challenge of cancer. From the use of traditional herbs and supplements, to acupuncture and lifestyle changes, we provide comprehensive treatments designed to improve your overall wellbeing. We even offer specialized diagnostic testing and personalized treatment plans to ensure that you receive the most effective care possible.
Our team is passionate about providing holistic approaches to cancer treatment in order to reduce side effects from conventional therapies such as chemotherapy or radiation. We believe that combining our natural oncology services with traditional medical treatments can give you the best chance at long-term health and wellness. We also understand how hard it can be to cope with a diagnosis while making sure that you are receiving quality care, which is why we strive to make our treatments accessible and affordable for all patients.
We believe that knowledge is power when it comes to understanding your cancer diagnosis and treatment options, which is why we provide educational resources and support groups for our patients. Here at INMC, we want all of our patients to feel empowered throughout their cancer journey without having to sacrifice quality care or comfort.
If you're looking for a natural approach towards treating your cancer diagnosis, look no further than Integrative Natural Medical Center in Pasadena, CA! We are dedicated to helping you find the best holistic solutions available so that you can take charge of your health with peace of mind.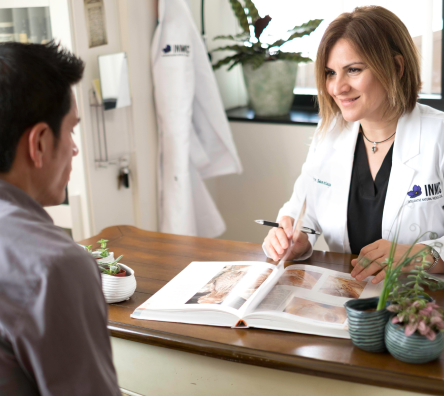 FAQ
Frequently Asked Questions